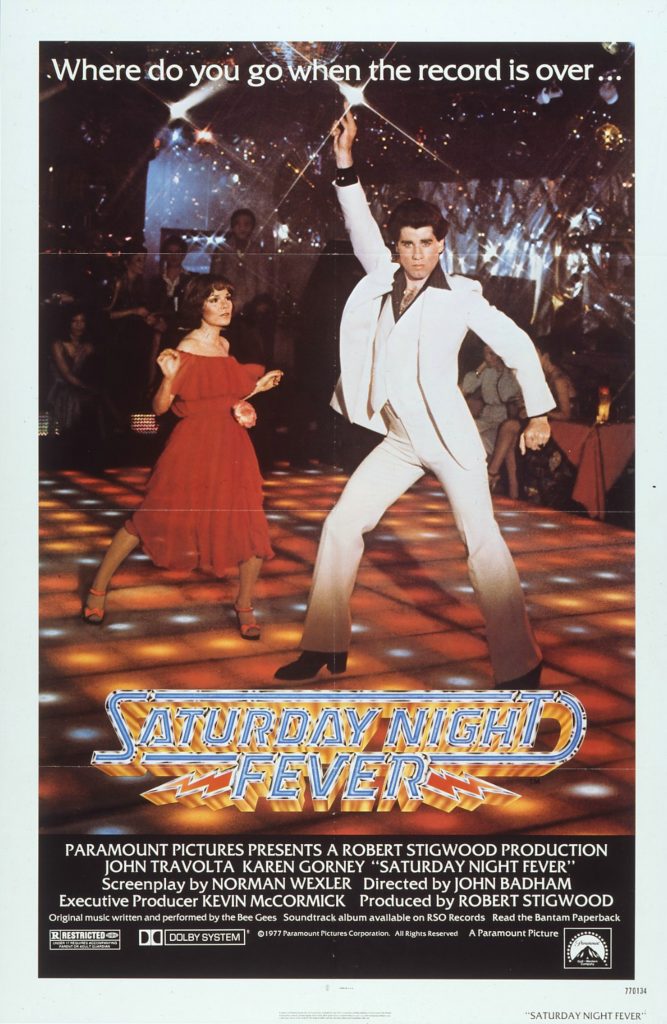 Norman Wexler, the reason I love Saturday Night Fever. He suffered from mental illness most of his life and was rumored to be the inspiration for Tony Clifton, Andy Kaufman's stage alter ego.
---
But he turned a movie about nightclub dancing into a social commentary.
He was a screenwriter who twice was nominated for the Oscar for "Joe" and "Serpico", two films dealing with the darker side of social commentary. Then Wexler was tasked with turning a magazine article about Saturday night disco dancing into something more than a dance movie.
People remember Saturday Night Fever for the disco clothes, disco dancing and disco music. In my eyes, you can cut all the club scenes out and you still have a heck of a movie.
The narrative is not about dancing. It's about bridges. Bridges divide us. Bridges divide social classes. It's not a throwaway line when Stephanie says "Right over there, across the river, everything is completely different. It's beautiful! People are beautiful. Offices are beautiful…the lunch hours are beautiful, too."
That's the spine of the movie. Some of the class warfare, racism and sexism is straight from the source material, Nik Cohn's feature in New York Magazine. But not this.
Tony tells stories about how he watches and studies bridges. He knows every fact, rumor and story about how they were built. He daydreams looking at the bridge.
He never crosses it. He never sees what's on the other side. He and his friends stop on the bridge to horse around, but they always head back to Brooklyn. Tony's brother urges him to escape and do what he things is right, not what his family keeps trying to jam him into. "You let them do that, and you're gonna wind up nothing but miserable."
So Tony has an out-of-work father, dead end friends and a job selling paint. It's Brooklyn until death do they part.
Stephanie is his only link to the other side, and she is the reason he crosses it – twice. The first time is to help her move, and Director John Badham shows them driving across the bridge together.
And the second, he walks out on his friends, takes the train and visits Stephanie's apartment. The film ends there. He's crossed over with a friend in the big city, and probably the first mature relationship he's ever known.
At first glance, it looks like the desperation of the bridge tragedy that brought him to Manhattan, but don't be fooled. Once he's there, Tony doesn't even want to talk about what happened, or his friends or his family. It's a one-way bridge now, and Tony isn't going to be the same again.
Even today the dancing scenes hold up well, so well that you can find them all over the internet. But if that's all you watch, you're missing a thoughtful film with some pretty remarkable characters, and John Travolta doing a high level of acting for which he didn't recognized or rewarded until over a decade later.
The Highlight Reel
I absolutely love the scene when the fired Tony goes back to the paint store, and not only is not fired, but the owner tells him his future is in selling paint in that store.  "You've got a future here.   Harold's been here 18 years, since I opened. Mike, 15 years!"  Tony doesn't say a word.  He looks like he just got a death sentence.  He looks at the old guys and thinks, "Is that all I have to look forward to?  Is that all my life will be?"  Maybe Stephanie was right.  He's gone from being thrilled at getting a small raise to wishing he wasn't there at all.
---
Saturday Night Fever Drama, Music | 118min | December 16, 1977 (United States)

6.8

Director:
John Badham
Writer: Nik Cohn, Norman Wexler
Stars: John Travolta, Karen Lynn Gorney, Barry Miller
Summary:
Nineteen-year-old Brooklyn native Tony Manero lives for Saturday nights at the local disco, where he's king of the club, thanks to his stylish moves on the dance floor. But outside of the club, things don't look so rosy. At home, Tony fights constantly with his father and has to compete with his family's starry-eyed view of his older brother, a priest. Nor can he find satisfaction at his dead-end job at a small paint store. However, things begin to change when he spies Stephanie Mangano in the disco and starts training with her for the club's dance competition. Stephanie dreams of the world beyond Brooklyn, and her plans to move to Manhattan just over the bridge soon change Tony's life forever. —alfiehitchie
Photos
See all photos >>