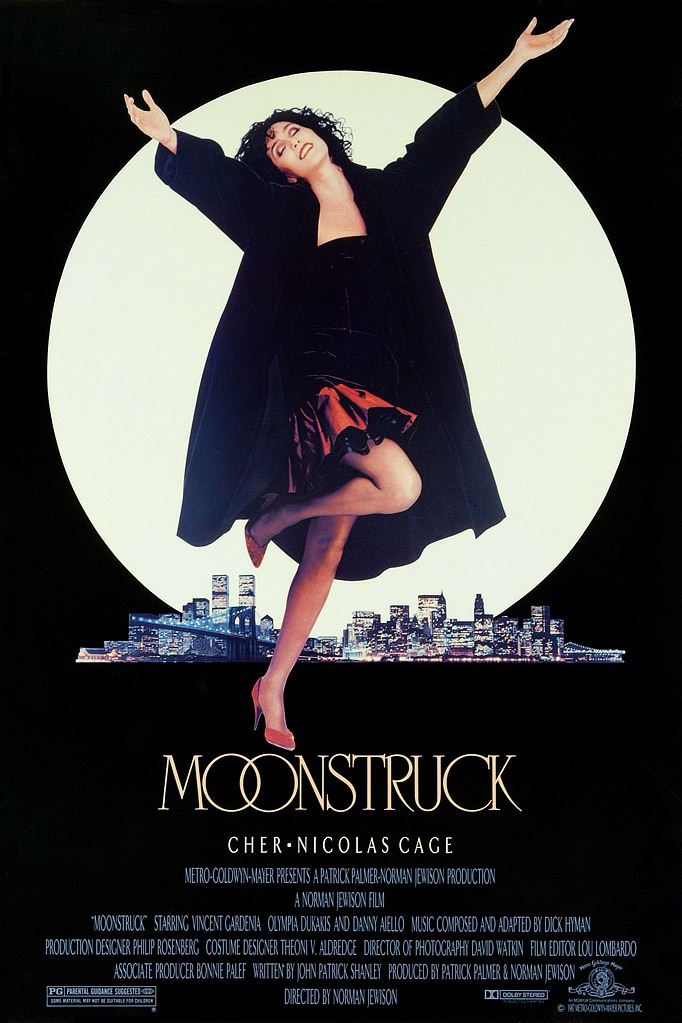 This is one of those films that you'd think would have a pretty select audience.
---
I grew up with and around Italians in Philadelphia where every discussion was at a dinner table, everything was debated at a higher decibel level than average, and someone was making some kind of gravy (now known as sauce) or an egg fried in the middle of a slice of Italian bread.
But it hit and it hit big: Number five at the box office in 1987 and scoring three Oscars, including one for writer John Patrick Shanley for his first screenplay. Shanley wrote mostly plays, and his writing for "Moonstruck" shows that. This is a very stagey film, but I like that. I like when acting and dialogue have to carry a film, and it carries this one.
Director Norman Jewison earned his third Oscar nomination directing this, and it's some of his finest work. Nicolas Cage does a great job playing Nicolas Cage, probably reminding Jewison of when he directed Al Pacino in "…And Justice For All" and Sylvester Stallone in "F.I.S.T."
Cher got the accolades, but for me, the film's best moments include Vincent Gardenia and Olympia Dukakis. They are rarely in the same room with each other, but their individual scenes with Cher steal the movie. They probably have more screen time than Cher and Cage do, and they make the most of every minute.
The entire film centers on deception. Secrets in marriages, secrets in relationships, secrets from family. Every character is hiding something from someone. Even the relatives who run the store where Cher's character Loretta works know that the outside world doesn't need to know everything.
"Tell 'em the truth, Loretta. They find out anyway," says Loretta's father, in what is the real spine of the story. As in most romantic comedies, if everyone was honest with everyone, there would be no comic plot. Somehow, all the subplots weave this together and everything works out in the end where everyone is forced to finally deal with the unspoken truths and coverups. I've seen it pop up on television occasionally, but not as much as you might think it would. It's worth another take.
The Highlight Reel
The final scene at the kitchen table where the entire cast finally admits everything is a masterpiece of theater on film.
---